The brains behind Vitamin Water media presence
Q&A with Vitamin Water social media team member
January 4, 2021
Vitamin Water, originally an offshoot of Glacéau, was created in 2000 until being sold to Coca Cola for 4.1 billion dollars in May of 2007 and has been a household name and beloved favorite for years. With the rapid rise in popularity of social media around this time, big companies like Coca Cola took to Instagram, Twitter, even Facebook in search of marketing and publicity opportunities. Some accounts succeeded, amassing hundreds of thousands of followers for their respective brand or product through well-placed advertisements and the occasional pop culture reference. Accounts such as vitamin water, though, truly went above and beyond into creating an online community unlike any before it.
Vitamin Water's social media accounts have been known for cultivating a fun space for self-proclaimed vitamin water fans to share their interests as well as ask questions, where they are always met with friendly responses from the social media community team members. These are a hard-working group of people dedicated to knowing their audience and keeping their consumers happy, so when I asked if they would be open for an interview, they happily accepted. 
Q: Hello! Thank you for messaging me, I really appreciate it, I am fascinated with your social media presence. How long have you worked at Vitamin Water, and do you run other accounts or just this one? 
A: No problem! Happy to help. I've been on the team for almost 2 years now but work across a couple brands (I can't give away which ones tho), my fav stuff is on vitaminwater tho no doubt.
Q: Oh well obviously, it's the best one around! How do you determine what to post and what not to post? Is there a team that has to review posts/comes up with them or is it just sort of up to you?
A: We have some brand pillars and subjects that we all agreed on, so every day I scour the internet searching for related content, trending moments, or memes we can post about. It's a team that ideates on the moment together, then I write the post to send to our boss for approval. It's really one guy that approves what I post so he loves the boss related tweets ya know. They do let me post whatever I want sometimes tho, arguably too much creative freedom at times.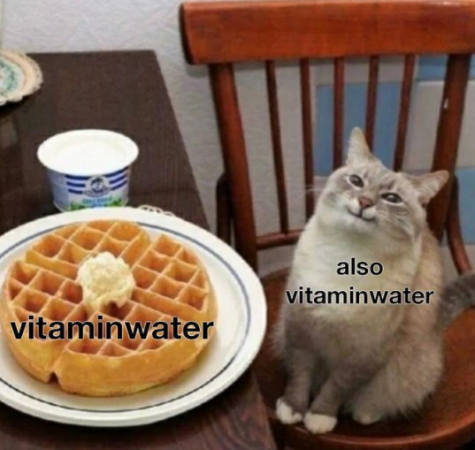 Q: Well I think you hit the nail on the head every time. Always very relevant. How did you get into social media management? Did you go to school for it & what was your experience getting into it?
A: Thanks! It's kind of different for everyone on the team tbh, I come from a creative background in scriptwriting and video production, but it's mostly marketing and advertising folks. I wanted to focus more on my writing and this opening to write more appeared. It's a whole thing lol. But I do love it.
Q: How many people are on the team? What's your favorite part of your job?
A: There are about 10 of us across the team. And it's a tie between making fun memes everyday and the community. The people that interact with our content love the brand like we do, so it's like being a huge group chat with friends.
Q: I always see the comments on your posts seem to be more positive than any other brand account which i'm sure is a big part of why you have so many fans. What would you say is your overall goal during your time on this account, what kind of image are you trying to create for the brand/ what kind of influence do you want to have on social media?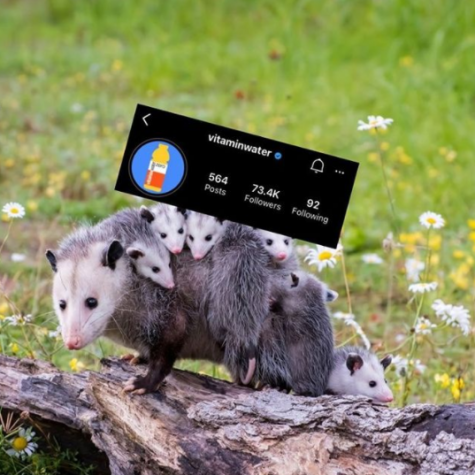 A: Man, solid question. Tough to say since there are so many voices and people behind vitaminwater as a whole. I will say bringing positivity, even in a small way, is my goal in everything I do personally. And social is negative enough, right? So even if it's with an opossum meme, I'm trying to do some good. And I'm excited with what we have coming next year.
Q: I think that's a super important goal to have especially in the current age of social media. And yeah, you all are big on the possums. What's up with that? Not that I'm complaining of course.
A: It honestly started as a joke and has become so engrained in the vw team that we can't stop lol. We have just as many questions as you do tbh.
I asked for a favorite vitamin water flavor, but they could not be reached for comment on that. I suppose you'll have to decide that for yourself!