Apollo Grill: scrumptious and sophisticated
A look into dining at downtown Bethlehem's 'Apollo Grill' restaurant
On Saturday, Jan. 9, I attended the Apollo Grill on Broad Street in Bethlehem along with three of my friends. We arrived around six in the evening and got a parking spot right in front of the restaurant, which is pretty rare for a Saturday night in downtown B-Hem. As we walked inside I immediately noticed the dark ambiance of the restaurant, and I adored it. I said my name for the reservation, in which we were then prompted to wait for a few minutes while they cleaned our table. About three minutes later we followed the host to our table. We sat down and immediately were greeted by our very kind waitress (whose name I cannot remember). We were then brought water and were asked if we were interested in any other drinks, but we all stuck to water. The restaurant had a new masking policy in which we were asked to have our masks remain on until our order was taken. Along with the masking policy, there were plexiglass shields separating the tables which I found very safe and considerate.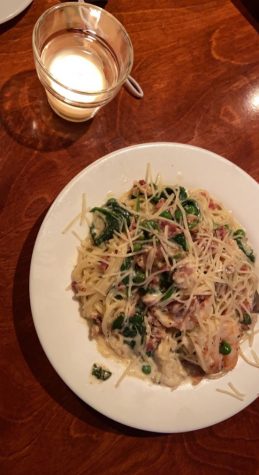 The menu was very large and in detail. It seemed like there was a little bit of everything on it. When it came time, I ordered the mesa fried calamari with the marinara sauce and lemon aioli as an appetizer. I was charged an extra dollar for having both sauces which I wasn't too bothered by. For my entree I had ordered the "half sized" angel hair pasta entree. My other friends ordered a margherita pizza and the buffalo fried chicken sandwich with a side of fries. My calamari came out very quick, which we were all pleasantly surprised with. The calamari was excellently fried with the perfect amount of batter covering them. Both of the sauces were excellent. I think I would have to put the aioli in first place though. Our server had asked us if everything came out okay and refilled our waters. Not long after the calamari was devoured, our entrees had come out. Everything looked so delicious. The portion sizes were so huge none of us could finish our meals. Our server checked in with us and another woman (I'm assuming was the manager) checked in with us as well. My pasta and shrimp was perfectly cooked. The flavor of the cream sauce that covered the pasta was so good and savory.
My friends could give nothing but compliments about their meals as well.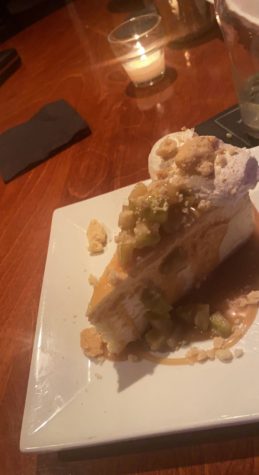 When it came to dessert, we just couldn't say no. I got the caramel apple cheesecake, one of my friends got the molten chocolate cake, and my two other friends got the cinnamon roll bread pudding. Once again, we did not wait long at all for our delicious desserts to come out. When we saw these desserts, our jaws dropped. The portion sizes were HUGE! We devoured the sweet treats and we were absolutely stuffed. When the bills came, we were expecting it to be a bit pricey, so it didn't come as a shock at all. With the food portions, friendly and knowledgeable staff, and the absolutely delicious food I had absolutely no problem spending the amount I did. I will most definitely be returning to the Apollo Grill and I would definitely recommend it to anyone who is looking for a scrumptious meal with a sophisticated feel.
Leave a Comment
About the Contributor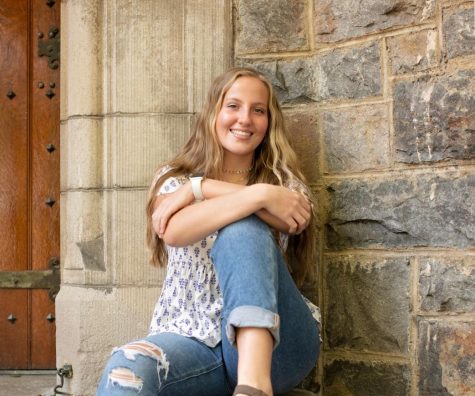 Makenzie Shimko, Writer
Hey y'all! I'm Makenzie Shimko. I am a senior here at Saucon Valley High School. I play field hockey and lacrosse for the high school  and I also...