What makes a team survive?
SV boys' basketball team plays through challenges of this year's season
10…. 9…. 8….7…..6…..5…. 4…..3…. 2,….1……ERRRRRRRRRRRRR!! That's the sound that either breaks someone or brings them up. The most important tools to use when playing basketball is teamwork, motivation, and confidence. These three tools may break a team or build their chemistry. 
Teamwork means a lot when it comes to playing basketball. Basketball is not a one man sport and much relies on the team.  A point guard usually brings the ball down the court, looks for open cuts to the basket, and may call a screen if needed. A center usually sets the screens, rolls to the basket and jumps to contest a rebound.  Players must work in unison and feed off one another.
Besides teamwork, motivation helps uplift players and gets them hyped. This necessary motivation can come from listening to music or listening to what someone did wrong and turning that into motivation instead of using it as criticism. Encouraging words from the head coach can push players to work beyond their comfort zone in an effort to succeed on the court.  Player must also keep their teammates from hitting slumps throughout a game, encouraging each other to reflect and bounce back. 
Not all motivation is from outside sources.  Confidence is what makes a player shine and makes them good at what they do. If you have confidence in yourself , then the outcome will be amazing.  
Regardless of motivation, confidence, team building, things have changed for all sport this year.  Not only do players have to wear masks and have limited practice time, some teams can't play each other because of COVID-19 outbreaks  which has affected team records across the valley. 
Kieran Walsh, a junior and forward on the varsity basketball team reflected on the difficulties presented this year and the teams effort to persevere, "This year has been tough, but we try our hardest on the court. All of the team put their hardest effort in to win a national title."  The fact is that challenges my occur in a season, but a team must always stick together in order to survive.
Leave a Comment
About the Contributor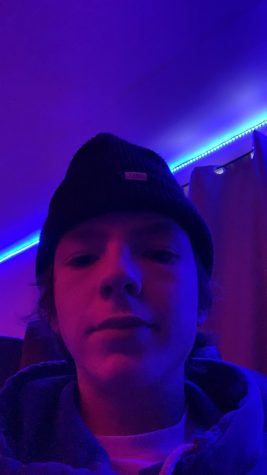 Adam Yurasits, Writer
Hello, my name is Adam Yurasits. I am currently a junior at Saucon Valley High School. I am a sports writer for the Panther Press. I really enjoy sports,...