Quarantine: will it be missed?
Some students miss the laid-back feel they experienced in the beginning of quarantine
Over a year ago when the pandemic first hit, every public event was cancelled. People were forced to stay inside their houses as much as possible to slow the spread of COVID-19. Now there is a vaccine and more places are opening up to the public again. Yet, some still experience nostalgia for the beginning of lockdown. 
"I really enjoyed being able to spend more time with my family, and I had a lot more free time for myself," stated junior Sundus Qureshi. Even though it was easy to get sick of, many people are starting to realize how much they took this extra time for granted as schools and workplaces start lifting restrictions. 
When almost all businesses were closed, people had to think outside the box for entertainment. This included developing hobbies such as painting, baking, fashion, and more. People could binge any show they wanted because they weren't going anywhere. 
School continued fully online for the rest of the 2019-2020 school year. Many teachers were completely new to working applications, such as Zoom, and many classes were conducted at a much slower pace.
"Even though I missed seeing my friends, school was a lot easier, and I was able to get much more sleep than I can now," added Qureshi. Students didn't have to worry about final exams and Keystones affecting their grades for the year during that time. 
Obviously, the pandemic was rough on everyone. No one could go to any social event or even travel anywhere outside their houses. Many nonessential workers lost their jobs during the pandemic as well. Even though good things came out of lockdown, such as more free time to yourself, I am glad that our world is slowly but surely moving back to normalcy. 
Leave a Comment
About the Contributor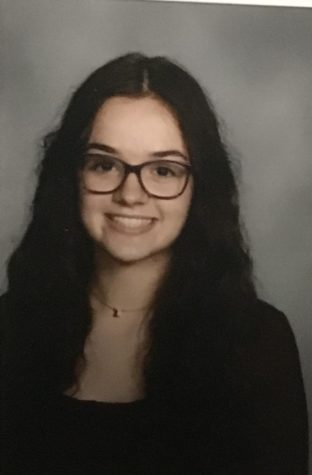 Johanna Zimmerli, Opinion Editor
Hi, I'm Johanna Zimmerli! I am a junior at Saucon Valley High School. I play volleyball for the school and I am involved in clubs such as NHS, Scholastic...