What will the future bring for Class of 2022?
Juniors look forward to the year ahead
Another set of 180 days is flying by like crazy. The junior year for Class of 2022 is coming to an end and each student has a different perspective on it. There's no doubt that this year has been like no other. The only full year that the Class of 2022 experienced was their freshmen year.
There have been some positives as a result of the closings of school during 2020, such as not having to take the Keystones, and the fourth quarter grade calculations. 
Junior Aiden Lenner said that at least for now he is excited for next year and what the end of the year means. "I'm excited for senior year because I will be turning 18 and it will be my last year that I'm in high school. I can finally graduate and move on in my life" stated Lenner. 
Junior Cael Markle agrees. "I'm excited and nervous at the same time for next year. I'm mostly excited to be an adult, go to college, and get to experience a new setting" responded Markle. 
Senior year is a huge milestone for those graduating each year. Sometimes families throw parties for the graduate, or go on a big vacation to celebrate going into the adult world. These activities are meant to be memories to look back on when thinking about things you did before becoming an adult.  Many seniors last year missed out on these events, which is a fact that many current juniors are aware of. 
Regardless of the excitement, junior Katie Hlavinka noted an apprehension for the year. "I would consider myself nervous about senior year because it's my last year of high school sports and it's my last year with my friends all in one place" stated Hlavinka.
All in all, the opinions vary. Some wonder if senior year will be normal, or if the regulations of COVID-19 will still restrict fun activities. No one could've ever expected this monumental change to last as long as it has. 
Personally, my opinion is that I'm completely nervous for senior year. It's difficult to have to think about being away from friends for so long, and moving up in the world. I know that 10 years from now I'll still wish that I could go back to the best years of my life.
Leave a Comment
About the Contributor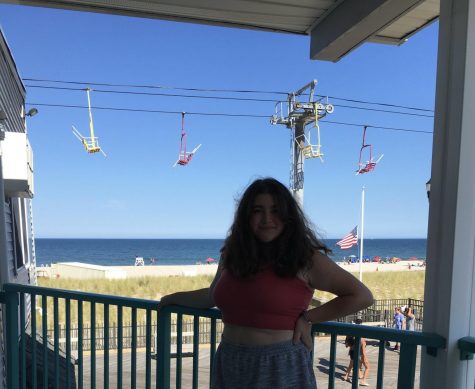 Alexandrea Garcia, Design Editor, Writer
Hey everyone!! My name is Alex Garcia and I'm a junior this year. I'm a Design Editor and I'm also involved with yearbook. Pre-COVID I was involved...