The return of the Keystones
State testing resumes and students are feeling the stress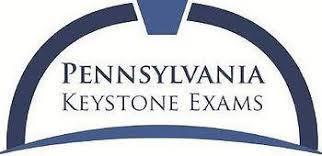 So far, this has been a crazy year for students. There have been multiple closures due to COVID-19 and the district is currently nearing the end of the school year which means there are standardized tests coming up. All freshman and  sophomores will be taking Keystones next month starting on May 17 through May 21. Freshmen must take the Algebra 1 Keystone, while sophomore's must take the English literature and biology Keystones. 
"I'm personally happy they are coming up considering it means the end of the school year is approaching. I'm also a little frightened by them coming up so fast," said sophomore Sara Good.
Conducting and passing theKeystones is a graduation requirement, therefore it must be completed by all freshmen and sophomores. It is not optional, but will it be safe to do it in the middle of a pandemic and should the exams still happen based on the circumstances of the past year?
"With the circumstances of what's going on in the world, Keystones just add something else that we need to physically and mentally prepare for. For me personally, mentally and physically preparing yourself for something you aren't necessarily ready for can be a huge toll on you. I know some others who are struggling with finding motivation to do their work so I think it will be hard for people to get motivated to take a state test," added Good.
Many students are looking back to last spring and the leniency afforded students.  "It is unfortunate for us that we have to do them, last year's 10th graders didn't have to because of the pandemic," stated sophomore Oscar Valencia.  "But I think I'll do well, my learning experience was still good this year." Valencia is an in-person learner, not a virtual learner.
Other students are concerned with the logistics of taking the exam in person.
"As long as a wear a mask and stay away from people, I'll be safe, also I think I'll do good, I was still able to learn really well from home," stated Dania Abu-Ghosh, a freshman virtual learner.
Saucon Valley High School teacher Mr. Yoder, who will most likely be proctoring Keystone testing in classrooms, said, "I think the student should do the Keystones this year, the situation is more under control than it was before, it is a graduation requirement, they must take it."
"It will definitely be safe, if we do what we have been doing this whole year, we shouldn't have anything to worry about," said Yoder.
Regardless of the pandemic and how students feel taking the exam this particular year, students are still feeling the normal stress of the exams and focusing on the confidence and study skills it takes to complete a state assessment.
"When it comes to confidence for Keystones, I have some confidence but not a whole lot. When it comes to state testing or just testing in general I struggle to have confidence because of the expectation," said sophomore Emily Trudniak.
Without a doubt confidence can play a key role in taking big tests such as the Keystones. Having a positive attitude can change the overall outcome of the exam.  The current freshmen and sophomores are attempting to muster up the positive outlooks they need to approach the exam as if the pandemic were a thing of the past.