The Last of Us Remake
Sony's profit from this remake and increase in ps5 sales
May 11, 2021
The rumors are true, Naughty Dog is working in partnership with Sony on one of their most familiar and successful titles that hit stores in 2013, The Last Of Us. This current development will serve as a remake of some sort. It's believed to create the same feelings of a remaster rather than rewriting some key story elements.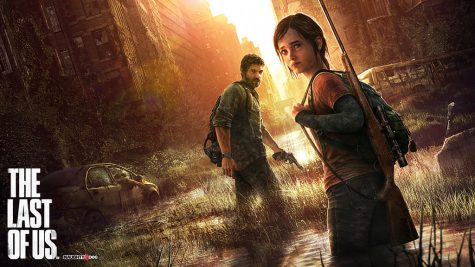 One of the biggest elements of this remake is the fact that it will be featured on the PlayStation 5, which will no doubt improve on all aspects of the game. This team plans to really take this project seriously, making it clear that this isn't a retexturing or a simple graphics update, hence them calling it a remake.
Naughty Dog's supporting development team Visual Arts Service Group had been said to be in close relations with the project as well as long time Naughty Dog developers rejoining for the remake of the post apocalyptic action adventure. It's been stated that Naughty Dog's remake has been in development for some time as it was always intended to be on next-gen consoles. Assuming The Last of Us PS5 remake has been in development for a few years now, it's possible this could be released around the airing of the scheduled The Last of Us HBO series.
Other people would consider this remake to be a waste of time as people have taken to the media claiming that the game doesn't need a remake. There's probably some fans that would most likely be done with the last of us after the large controversy over the sequel that went in a direction fans weren't okay with. Though the sequel may not have been to everyone's liking, The Last Of Us one still broke records in the gaming industry and showed off Naughty Dog's story telling abilities.
The Last of Us was a masterpiece that Naughty Dog is trying to capture again. The team has a track record of exceeding standards when it comes to their games and as of now they seem determined to recreate this no matter how many people may disagree with their decision. " I feel like now that they're backlash from the second game they kinda want to fall back onto the success of the first one," stated  freshman Brock Kovacs when sharing his thoughts on the game. Kovack also stated " I feel like the draw of nostalgia will bring back tons of old fans, just as long as they don't do anything that would change the game entirely. I'd rather have a new polished copy of the old game then a confusing, new mechanic, type thing that throws off the immersion or nostalgia."
The numerous awards and praises that went towards this game in recent years have placed this all time favorite for one of PlayStation's best games ever made. The remake seems more of a love letter to series that paved the way for new cinematic story driven games rather than a disrespect towards The Last of Us. The developers are most definitely aware of how much this game means to people and would not try to change the story that received so much love from fans but instead perfect it in areas of immersion and interactive gameplay.