The TV shows of our youth
These 8 shows from the early 2000s will bring you right back to your childhood
March 2, 2021
For most people, the shows we currently watch are drastically different from those watched in the early 2000s. Although our taste in television becomes more mature as people age, there are always shows that garner nostalgia and bring watchers back to the past. Here are just a few of the best shows that are a blast from the past and bring back the best memories.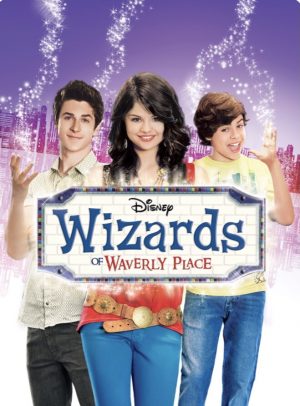 Wizards of Waverly Place
This hit Disney channel show centers around Alex Russo and her brothers Justin and Max who come from a long line of wizards. As they battle high school they must also master their newly learned powers or risk losing them forever. The show was best known for Alex's witty remarks and Harper's quirky outfits. Every episode featured new obstacles, such as Max turning into a girl or a werewolf swallowing an ex boyfriend. Many young viewers idolized Mrs. Russo because of her iconic parental skills of providing a nurturing environment all while bringing down the hammer. The show also provided a breakthrough for singer-songwriter Selena Gomez with her lead role as Alex, and it set the stage for her successful music career.

Kickin' it
Disney Channel's Kickin' It is about the Bobby Wasabi Martial Arts Academy, which is in danger of closing. But things take a turn when Jack joins the dojo and his impressive skills bring the business back on its feet. The crew battles high school and karate, but most viewers were kept on the edge of their seat by the love story between Jack and fellow dojo member Kim. Almost every episode remarked the idolized Wasabi Code. "Jack was my first crush," said senior Makenzie Shimko, and many other viewers are sure to agree. 

Hannah Montana
Hannah Montana is about Miley Stewart, who appears to be just a typical teenager to most of her classmates and teachers, but she lives a double life. Unknowingly to others, she transforms into famous pop singer Hannah Montana at night. Throughout the show she constantly battles between wanting to have a private life and living the life of her "dreams." As more of her friends find about her secret identity, more people get pulled into her double life. Viewers were hooked by the complicated the love stories of both Hannah and Miley as well as the performances. "I wanted to be a singer like her and I wanted to go to one of her concerts," said senior Autumn Budline.

Phineas and Ferb
This show is about Phineas and his brother Ferb, who are determined to make every day of their summer vacation fun. They try building a full-scale roller coaster, becoming musicians, building a backyard beach, and traveling back in time to meet dinosaurs. Their family pet, Perry the Platypus, doubles as a secret agent and battles evil. Meanwhile, their older sister Candace attempts to expose them to their parents, even though she can never seem to catch them when they are causing trouble. My favorite part about this tv show were the song features that occurred every couple episodes. From "Squirrels in my Pants," to "Ain't Got Rhythm," every song captivated its audience. This was junior Gabriel Mawson's favorite childhood show.

Blue's Clues
Blue's Clues is about a human host who welcomes his preschool audience to the "Blue's Clues" house. His puppy, Blue, helps to find three clues to solve a problem. Viewers are invited to participate with Blue and her friends by stopping their daily activities and engaging in the show. I loved this show so much that my parents got me the iconic red chair, which I sat in every time I watched it. "That show made me happy," said freshman Leah Santoro.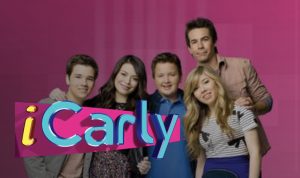 iCarly
iCarly is about Carly Shay, who finds her previously "normal" life turned upside down when her Internet show, "iCarly," becomes an instant hit with young Webheads. While her parents travel abroad, Carly must rely on her friends, Sam and Freddie, and her older brother, Spencer, to cope with the newfound success of her internet show. She also relies on Gibby, who usually doesn't have his shirt on, and Freddie's mom, who's an absolute whack job. Viewers loved the silly, capricious characters who no one ever gets bored of. "Sam and Carly were funny," said sophomore Spree Perez.

Dora the Explorer
This show is about the many adventures of young Dora, her monkey Boots, Backpack, and other friends, who are occasionally joined by her cousin Diego. In each episode, viewers join Dora on an adventure in an and  help her solve a puzzle she faces. This show coined the iconic phrase, "Swiper no swiping," to demonstrate avoiding conflicts with others and standing up for yourself.  This show was so good I have the Diego Safari wii gamer and a Diego-themed ice pack. This was sophomore Zoie Coronado's favorite childhood show.

Good Luck Charlie
This show is about the Duncan Family, whose lives are turned around when their mother has another baby. After the new baby, Charlie, is born, their mother heads back to work and it's up to the kids and their dad to keep Charlie out of trouble. Teddy, as the older sister, makes a personalized video diary for Charlie, and in each episode, she adds a snippet of wisdom for her baby sibling via a video montage.  "I loved the Christmas episode because it was funny and I love Christmas," said sophomore, Aubrey Petersen, referencing the Christmas specials that aired.

These countless programs bring new ideas, entertainment, and education in a way that deserves some recognition. Some shows, even "kid" shows, teach valuable lessons while simultaneously engaging the viewers with an interesting story. These shows are a staple of young adults' childhoods, and many of them are still popular in our lives today.