A year of changes: COVID-19 and school
SVHS maintains some form of normalcy amid the pandemic
The COVID-19 pandemic has shaken the country and disturbed traditional learning in classrooms around the world. With new guidelines and safety regulations in place, the SVHS administration has been working hard to guarantee education and sports can stay up and running while ensuring students' safety.
While setbacks from the coronavirus have been a great challenge, stringent rules surrounding sports have allowed teams to partially and safely return to "'normal' sports." According to athletic director Bob Frey, some initial restrictions only allowed students in very small groups with basically no contact and no equipment shared. With the help of daily screenings and athletes answering a series of COVID-related questions before each practice, some of the restrictions have been lifted, and every two weeks the effectiveness of these precautions is reassessed.  
Schools around the country have been on the fence regarding the safety of opening schools full time and when to go online, and Saucon Valley is one of the few schools in the area that has gone the route it did regarding online schooling. Students have a choice whether to be fully online or full-time in person, both of which come with ups and downs and lots of planning on behalf of the administration. Principal Tamara Gary shared some of the planning that went into ensuring the safety of in person learners, including the process of figuring out how many students could fit in one room, planning out schedules individually with seniors and new rules regarding senior privilege, plus extensive health and safety measures including but not limited to: one way hallways, frequent sanitization, low student concentration in common areas such as bathrooms, masks, and figuring out how to safely serve lunches.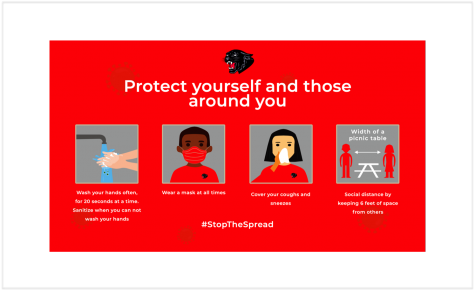 As for online learning, professional development was provided to teachers for practice and microphones were purchased for synchronous learning. Meanwhile, students were briefed on what they should know and what was to be expected in an orientational Zoom meeting before the school year began.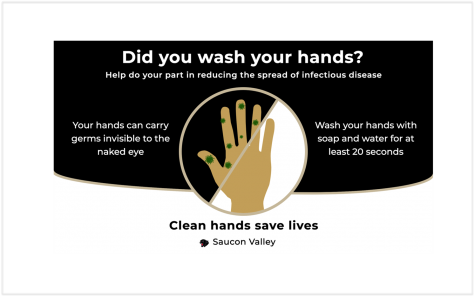 This school year is one of the most unprecedented of all time, and Saucon Valley has put in a lot of effort to ensure everyone's safety while maintaining some form of normalcy, and everyone is hoping this effort will be reflected in the coming school months during the pandemic