Track and field season starts
April 17, 2023
The track and field season is back in action. They've started out their first two meets against Southern Lehigh and Pen Argyl. 
The girls are currently 1-1, and ranked 2nd in District XI. This does not mean they're satisfied though.
"The season is going really well. Obviously there is room to improve, but that just helps everyone strive to do better," commented junior Brooke Bleam.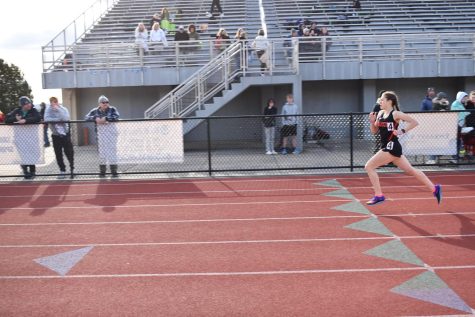 Bleam is a jumper and a distance runner on the team, but specializes in jumping. She hopes to break some personal bests in her respective events, but already has done so in total scoring. She scored 18 points in the teams' win against Pen Argyl, which is the most she's scored this year.
Bleams' favorite event is the high jump, which she has placed first in for both of their meets.
"By the end of this season, I hope to have medaled in leagues and districts again, and go to states, which I was one place away from last season," Bleam said of her personal goals for this season.
She has very high hopes for the team as well. "For the girls team, my goal is to see us continue to work hard because we have so much potential. We have won one meet so far and I see us winning many more. We have a lot of talent on the team."
On the boy's side, they have started off 0-2, but they have made some personal bests in all forms of events. Their most recent contest was against Pen Argyl, which they only fell short by 19 points.
"I just want the team to keep getting better and better throughout the season," said junior Prince Aris. 
They've done so after dealing with a severe loss to Southern Lehigh, and then improving in their loss to Pen Argyl.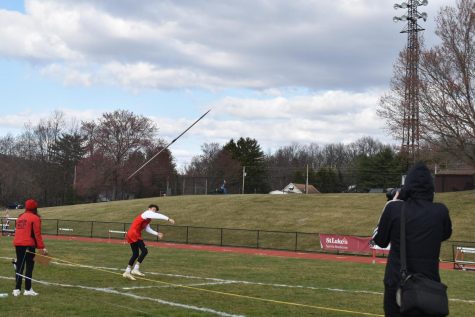 Aris is a jumper and sprinter on the  team, his main events are the 100 meter, and the long jump.
Aris also has some personal goals for himself as well, "My goal is to long jump at least 18-19 feet and run under a 12.5 in the 100 meter," he said.
Aris is a hard-worker and is sure to achieve his goals by the end of the season.
It is always exciting with the track and field season starting, and regardless of the teams' records, there should be a lot more good results to come.