Softball season swinging off to a great start
The spring sports have started this school year, and softball has started off with a 13-2 win over Salisbury.
"I feel very happy to have a good season with a good coach and good group of girls, but it's a bittersweet feeling, since it is my last year. I will definitely miss my team and coaches a lot," senior Kayla Brown commented. Seniors Brown, Sara Good, Emily Trudniak, and Kayla Brennan will be saying goodbye to SVHS and the softball team at the end of this year.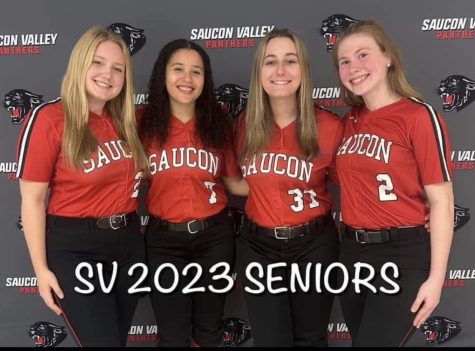 The softball team has also had three other wins: 5-4 vs Notre Dame G.P., 10-5 vs Wilson Area HS, and 15-2 vs Salisbury. 
"This year we got two new coaches, and honestly, they're the best coaches I've ever had. The team this year is the strongest I've ever seen. Everyone has worked very hard and will only continue to get better. I think our team is best at picking each other up and cheering each other on," Brown added. 
"I actually really appreciate the coaching staff this season, both of our coaches seem very involved in our eagerness to get better each day. Our head coach Terry plays a very important role to this team, since we came from a coach that didn't seem to care at all. On the other hand, this coach will drop anything just to help us out and help us get better each day," said senior Emily Trudniak. Trudniak has not had the opportunity to play on the team much this year due to an injury, but explained that she still feels included and part of the team. Trudniak puts in the effort of attending the softball games regardless of not being able to be on the field.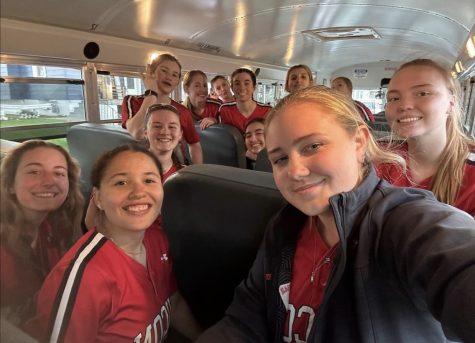 "My favorite moment was when our girls showed compassion for another team, even after the other team beat us. One of Bangors coaches passed unexpectedly, and to honor him we came together as a team, gave a speech, and gave each of the players a flower," Brown explained. The softball team lost the game to Bangor 3-14, but the motivation and honor it gave to the opposing team made it worth it. "I think the team is best at supporting each other during the highs and lows. We are all always there to support each other regardless of the circumstances," Trudniak added.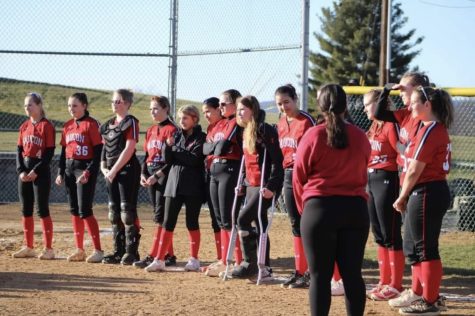 "I feel pretty good about this team this year, and they all have qualities that make them different. All these qualities are different, but very much appreciated on the softball field. My favorite moments are definitely playing 'Country Roads' on the way from away games," Trudniak commented. The bus rides to softball games are often filled with music to get hyped up to play.
The softball team is scheduled to play in five more games: two home games on 4/26 and 5/4 as well as three away games on 4/28, 5/2, and 5/8.