Preparing for prom: excitement builds as the big night draws closer
March 30, 2023
"
Everything is magical.
— Andréa Gerboulet
Students have begun preparing for this year's prom. Set for May 5 at the Centennial Ballroom in the Homewood Suites, the "Italian Countryside" prom has students excited for the memorable night. 
For the class of 2023 seniors, this year's prom will be one of the last times the entire grade is together before graduation. After the dance, seniors also have their class trip to New York to look forward to, along with graduation.
"This will be our last prom of our lives, so we have to make the most of it before it's too late," senior Brady Waterman stated.  He said he's looking forward to enjoying prom with friends and his girlfriend. "I'm preparing for my prom date by trying to match what she's wearing," Waterman explained. Waterman hopes to make the night special for his date, "I haven't asked her out to prom yet, but I'm going to do a promposal sometime next month."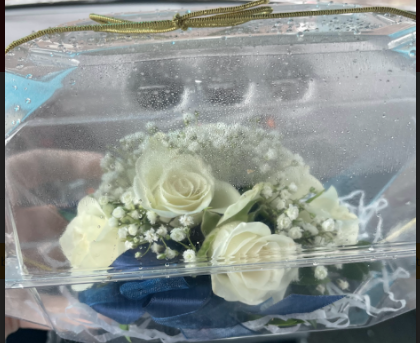 Prom dress shopping has already begun for some of the senior girls. After, corsage and boutonniere shopping will begin. A good florist to consider would be Pondelek's Florist & Gifts across from Rita's on Main Street.
"Overall I'm excited to make memories with my friends before we graduate. I'm also excited to get ready with my close friends!" senior Katelyn Pequeno said.  She added that she is nervous for the end of the school year. "I think of everyone dressing up to the nines, dancing, and just having a good time together. I have purchased my dress and will be getting alterations done in the upcoming weeks." Pequeno is the senior class vice president.
The prom theme this year is "Italian countryside". Though most attendees don't plan to dress according to this theme, it does create excitement on what exactly that means in terms of decoration.
"It's my first prom; for me everything is magical: the dress, the venue, everybody, it's been a dream of mine for years." senior Andrea Gerboulet said. "This is my first and my last prom, so I just want to love every moment and enjoy myself," Gerboulet adds. Gerboulet has spent the past 6 months in America and in SVHS.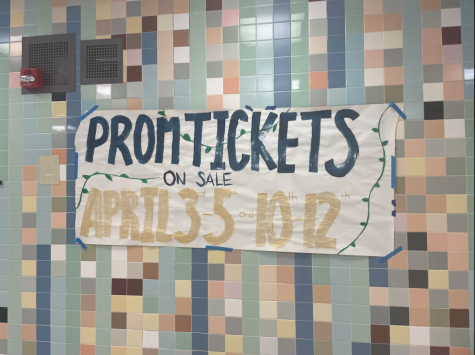 For those who have never attended a prom, they are mainly excited about dressing up, less so about the dinner itself as the menu has not been disclosed to the public.
"I'm excited to be with friends and the people of my graduating class." senior Xavier Fritz says. Fritz did not attend last year's prom. He hopes to make new memories that he previously missed out on. "When I think of prom, I always picture fancy clothes, with dinner and dancing," Fritz plans to spend the night with friends. 
Juniors and seniors should begin the process of buying their outfits, corsages/boutonnieres, and finding their dates for the night.