A force to be reckoned with
April 17, 2023
Saucon Valley Baseball has had a consistent record of being a force to be reckoned with over the years. 
Over the years the team has gone to leagues, districts, and even states. This year, the team is planning on having an amazing season. The talent within the team stemming from each individual member is strong and prominent.
"This season is just like the other seasons. We all have fun, we love each other and we know what we have to do," said junior and first-baseman Raymond Matey. The balance of strong bonds and individual-responsibility is part of what makes this team such a strong force.
Although there has only been three games within the regular season so far, the team's potential is evident.
The season began with a win against Notre Dame which has been a core memory for sophomore Andrew Gilbert, who plays outfield. "A good memory from this season so far was beating NDGP to start our season," said Gilbert. 
On April 3rd, the team secured an 11-2 win against Wilson High School, making their current record 3-1 in the regular season.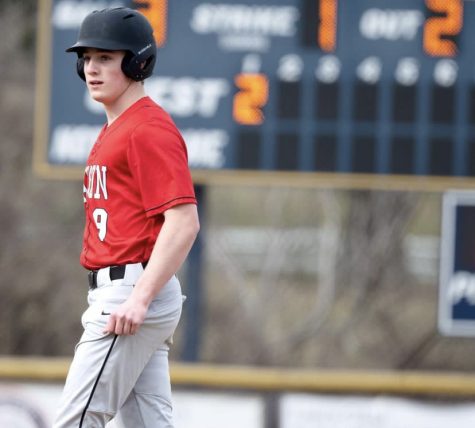 Both Matey and Gilbert believe that this team will advance into states. They both explained that they think that this year's team will be similar or even better than previous years.
A major aspect of the success of this team is the bonds that have been built outside of game time. The team consists of many close friends ranging from freshmen to seniors. Matey says that he enjoys going to Waffle House after a big win or practices to spend time with his teammates. 
Although it is early in the season, expectations are high for this team. Updates on the season will be posted in the sports section of the Panther Press.