Saucon's hidden gem
The boy's tennis season is off to a strong start. So far in their spring '23 season, they have a record of 7-0. Some players like their first singles have only lost one game so far this season. Last year sophomore Deven Pandey won the district championship and got to the quarterfinals of states as a ninth grader. 
The changes from last year are the second and third singles along with both the doubles teams switching up. Pandey sits at first with sophomore Eric Wu and freshman Alex Morawski. First doubles is junior Sebastian and junior Will Nagy and the second doubles is sophomore Louis Flowers and sophomore Braeden Schriffert.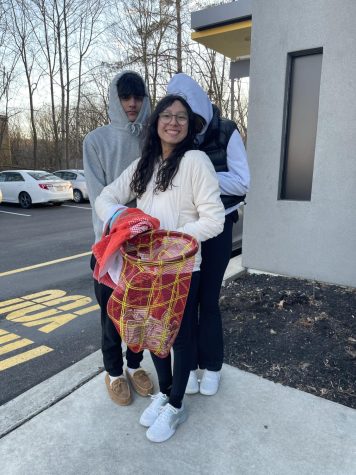 "The team's strongest point is our first singles, Deven Pandey. Our weakest point is likely our second doubles, me and Braeden Schriffert," said Flowers.  Even though Flowers claims that the second doubles is the weakest point on the team they still go undefeated so far this season. 
The biggest competition for the team is Moravian Academy, Quakertown, Southern Lehigh and Central Catholic. Although it'll be tough and take a lot of grit, the boy's team definitely has the skills and wherewithal to win those matches.
"Yes I can see the team wining districts this year as we have a good singles line up and solid doubles teams," said Pandey. As a team the players are consistent and have a very good service record. 
"As a team I do not believe that we will win districts but I think our first singles player has a great chance,"said manager and girl's second singles player sophomore Zoe Sauvagnargues.  Considering Pandey won districts last year as a freshman he has a pretty solid chance of winning again this year up until he graduates.
"I can definitely see myself winning states this year as I got to states and lost to the senior that won the tournament," added Pandey.
Arguably the most important part of a sport is the team aspect and the boys are lucky enough to be good friends with their fellow teammates and their managers. With the love of their peers and support of the other teammates, hopefully the boys will bring home a district win.